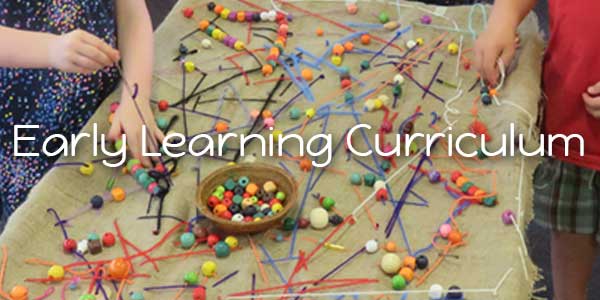 Early Learning Curriculum
Our Early Learning Curriculum is influenced by the outcomes of the National and Victorian Early Years Learning Frameworks (EYLF and VEYLF), characterised by Belonging, Being and Becoming.
Belonging acknowledges children's interdependence with others and the basis of relationships in defining identities.  (Source: EYLF)
Being recognises the significance of the here and now in children's lives.  It is about the present and them knowing themselves, building and maintaining relationships with others, engaging with life's joys and complexities, and meeting challenges in everyday life.  (Source: EYLF)
Becoming reflects the process of rapid and significant change that occurs in the early childhood years as young children learn and grow.  It emphasises learning to participate fully and actively in society.  (Source: EYLF)
We believe the wider world of family and community are integral to the development of a child's sense of belonging.  Our preschool program reflects the belief that the best learning environment involves collaboration between children, families, educators and the wider community, thus developing a true experience of belonging.
Being values childhood as a time to "be", enabling children to seek and explore and make sense of the world.  We put emphasis on children haveing time to explore and engage with materials and the learning environments.  Children are supported to explore at their own pace, with learning extended and challenged as they develop.
Becoming reflects and respects the processes and environments children experience, as they develop, through their journeys in early childhood and beyond.
Staff regularly observe and reflect on the five outcomes identified by the EYLF and VEYLF.
Outcome 1: Identity – Children have a strong sense of identity.
Outcome 2: Community – Children are connected with and contribute to their world.
Outcome 3: Wellbeing – Children have a strong sense of wellbeing.
Outcome 4: Learning – Children are confident and involved learners.
Outcome 5: Communication – Children are effective communicators.