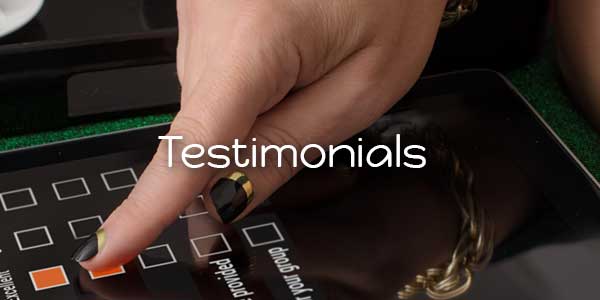 Park Orchards Kindergarten has opened my son's eyes up to the most amazing experiences both educational and life skills. The teachers offer a safe and friendly environment that leaves parents feeling secure in knowing they have made the best decision for their child.
Katie
---
My daughter, an ex 500g premmie baby, has made so much progress since attending Park Orchards Kindergarten.  The teachers and director have been a wonderful help in assisting my daughter with her challenges and arranging the Kinder to cater for her needs.
My daughter loves exploring and playing in the outdoor space and the fun and exciting regular incursions that have given her a chance to learn and experience different things.
I entrust my greatest miracle to the staff at Park Orchards Kinder and I am grateful for the nurturing and caring environment that they have provided.
Rochelle
---
Our family is now in our fourth year at Park Orchards Kindergarten.  We have been thrilled with the teaching staff.  They are nurturing, positive and caring.  Nothing short of amazing!  The children have freedom to play and explore, and all ideas are heard.  Nothing is too hard or messy!
Alex
---
As a mum of five kids, I have been absolutely thrilled with my children's kinder experience at Park Orchards Kindergarten.  The combination of amazing facilities, exceptional teaching staff and an engaging and exciting curriculum has meant that my children have had an incredible kinder journey.  Add to that the beautiful Park Orchards Kinder community and wonderful events that happen throughout the year – this Kinder really is the "whole package".
My daughter, who is in 3 year old Kinder this year, loves going to Kinder.  She always comes home telling me exciting stories of things they've done during the session and has made some beautiful little friendships.  She has a sense of belonging, is learning and excited about attending Kinder!
Rachel
---
I have had two children go through Park Orchards Kindergarten, and we couldn't recommend it more! Such a warm, nurturing and beautiful environment to encourage and support the children's creativity and individuality. The kinder promotes a wonderful excursion/incursion program which keeps the children interested and engaged from week to week. The outside play area is something you really have to see for yourself… Photos just won't do it justice. We love Park Orchards Kindergarten!
The Giosserano Family
---
Park Orchards Kindergarten is extraordinary! My children have grown and thrived so much in the beautiful environment. All of the teaching staff are fantastic and have such a lovely way with the children. It has also been wonderful for our family to become involved in a really connected and supportive community.
Jade
---
We are so fortunate to have such an outstanding kinder in our community and can't speak highly enough of the caring, nurturing and exceptionally skilled staff at Park Orchards Kindergarten. Their high quality teaching combined with amazing indoor and outdoor spaces create the perfect environment for children to flourish.
Anthony and Kate
---
We have been thrilled with POK. We have a daughter in four year old group and a son in the 3 year old this year, both absolutely love going to kinder. The warm and inviting atmosphere has allowed both our children to have a real sense of belonging. We feel very fortunate that our children have been able to experience a wide variety of activities and incursions. The large outdoor play area is always evolving and engaging for their busy minds and bodies. We believe that the backbone of every excellent kinder is the staff and I can't thank the POK staff enough.  We are very grateful that our children get to experience such wonderful kinder years.
Hayley & Daniel